After a series of initiatives for the training and updating of the Urban Police on the use of photogrammetry, in the early 1980s, the Municipality of Bari was the first in Italy to equip the Urban Police Corps with a Photogrammetric Unit for surveying of road accidents and for the control of illegal building.
training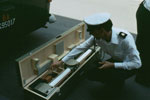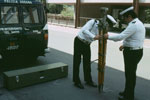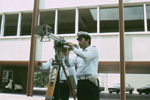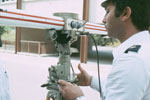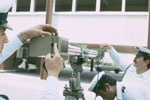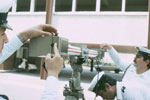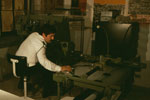 survey of a simulated road accident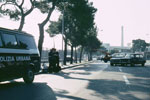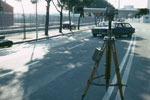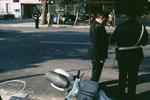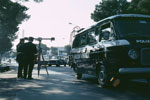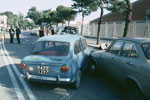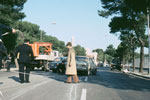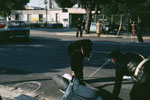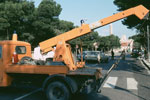 reliefs of monuments damaged by the 1980 earthquake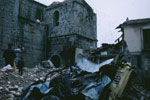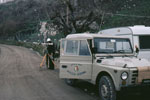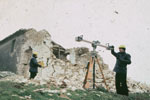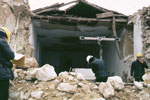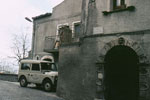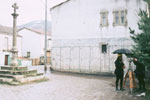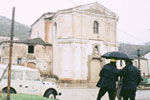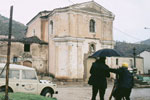 click to enlarge
Following the earthquake, which hit Basilicata on 23 November 1980, this Unit was the protagonist of a campaign of surveys of monuments damaged by the earthquake, which, which began on 5.12.1980, with the relief of the church of S. Francesco in Tricarico, continued until 14.2.1981 with a final balance of 39 buildings surveyed for a total of 1400 frames. Undoubtedly, for the purposes of furious work, for the young unit the intervention in the areas affected by the earthquake had all the characteristics of a severe test, with shots taken in prohibitive conditions, both as regards the weather conditions and for the danger of the station points. In the first days of the intervention, the Unit was made up of four policemen, divided into two teams. Later, however, it was preferred to increase the number of team members to three, and to make the trip every other day.
In the period 11 May 13 June 1981, at the Faculty of Engineering of Bari, an exhibition-conference took place, during which a photogrammetry laboratory was opened to the public for the analysis of the surveys carried out in the areas affected by the earthquake.
Currently, twenty years later, the digitalization of the frames is in progress, the consultation of which is possible via the network both through the StereoFot program, written in Java and recently developed with Macromedia Flash MX.
If your browser does not support the video tag go to

Photogrammetric archive